If you have a huge collection of comics, and now they are just lying dormant and you don't want them anymore, selling them to someone is a good idea for making some extra cash. But only if you do it right.
While most buyers buy comic books per piece, Sparkle City Comics will buy your entire comic book collection for top dollar, and will give you the absolute best price.
How do you know how much your comic book collection is worth? A collection is only as worth as much as someone is willing to pay. Luckily, we pay the most! We know your comic book collection is special, and you need to make sure it finds a good home– It has sentimental value. We show you just how much we value your collection by paying top-dollar.
Not only are you getting the absolute best price for your comic book collection with us, but we make it a hassle-free transaction. We will even fly to you to do the appraisal!
If you want to take the hard route, here the other way you can sell your collection for top dollar–
Make a List of your Collection
This is basically the first thing you should do if you have a large comic collection. It is important to know the details of your collection, before you decide to sell them off. All serious comic book collectors have records of the collections that they own. Once you've penned them down in the form of a list, you would know the comic editions that you have (and the ones that are missing), it will be easy to show them to potential customers. Or, you can sell to Sparkle City representatives who are willing to fly up to you to examine your collection for you!
Arrange Everything in Order
Sort your collection according to series and edition number. This is a good idea because customers will probably go through your stack and find your collection very tempting if they see everything ordered nicely.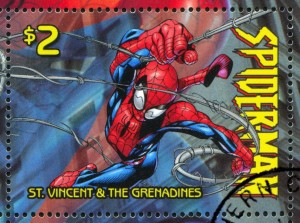 Know Your Collection's Condition
Nobody wants to buy something in bad condition, right? Comic book collectors take pride in the conditions of their collections. 'Mint' condition is definitely not worth the same as 'near mint'.
Pack them Properly
Plastic bags and boards can be bought in bulk from any local stationary store. Pack your comics in plastic bags and boards so that they look more presentable. It also shows your buyers how you cared for your comics and increases your chances of getting a better price. Moreover, boards will make any tears and turns apparent, so if you have taken care of your comic books properly, packing using bags and boards will allow you to show buyers just that.
Time it Right
Wait for the right time before putting your collection up for sale. For example, your comic books will be in more demand if the economy is doing well or there is a related movie in theaters. With the brilliant market movies based on Marvel comics get, consider selling your series during the period when the film hit the theaters.
Personalize Your Sale
When it comes to getting attention of potential customers, pictures definitely speak louder than words! Comic collections are personal. A good way to increase the chances of selling your collection at a great price is by taking high-quality photos of your collection and allowing the seller to form a bond with the comics well before they see them in person.
You could, for example, take pictures of editions on your bookshelf, or when you have put them in order on a table. This is effective since it shows your attachment to your collection and helps trigger emotional sales response in other comic book enthusiasts, who would want your collection for themselves. But getting high-quality, white-background pictures is always a great idea as well, especially if you're selling comics one-by-one on eBay.
Choose where to sell
You could sell on eBay. But if you sell your entire collection all at once, you probably won't get the absolute best price because buyers will discount the chances of actually getting great comics. You could sell the comics individually on eBay, but that's also risky– what if you time it wrong? what if the right buyer doesn't see it? what if you don't get as much as you wanted? So much work for a lot of risk.
Or you could sell to Sparkle City Comics. Easy as 1-2-3!
It really is that simple. We will fly to you, appraise the collection, and if we make an offer you accept, we pay cash on the spot! Other comic-collection selling processes take time, and you may not get the rates you wanted. Sell your comic books for top dollar, sell to Sparkle City Comics!